Keyboard Tracer software monitors all keyboard events and records the audit trail log for future inspections and revision. The log file includes the exact time of every key press to the second. With Keyboard Tracer, you can record and check what your children do on the computer and who they chat with. Keyboard Tracer is an all-in-one tool to collect the computer evidence records on the every day basis.
Prior to buying the Keyboard Tracer license code please download and try it free of charge.
Pricing and Online Ordering
You can either register our products online, or by using one of the alternative ordering methods, such as ordering via phone, mail, via fax or by check, cash and bank/wire transfer.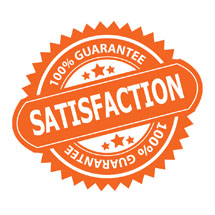 Our products are delivered electronically. Online orders are processed within minutes. All the prices are quoted in US Dollars on a per-order basis only. If you do not receive the registration key by e-mail within 1 hour after you place the order, please contact our technical support service.
When you place an online order, your credit card information is sent directly to the credit card processor via a secure (SSL) channel so that no one can intercept your personal data. To go to the secure order page, enter suggested price and click on the button next to the license type you want to purchase.
All major credit cards are accepted. When filling out the form, please be sure to enter your correct personal information, license type, and quantity. We suggest you to download the Keyboard Tracer software and try the free trial version prior to purchasing a license. The trial version allows you to check if the tool is what you need. All payments are final and can not be returned. The software has dependence on several system libraries so it may stop operating when system libraries are virused or damaged. We can't provide you support for such cases due to the fact that we are not authorized to give the support for third-party software (Microsoft Windows).
Benefits
As a registered customer, you are entitled to:
A fully functional, activated copy of the software.
Free upgrades of the new minor versions.
Preferential updates to new major version.
Free technical support during one month after purchase.
Software modifications based on your reasonable suggestions.
Thank you for using genuine software!